Glenora is a neighbourhood in Edmonton, Alberta. It is bounded by Groat Road to the east, 107 Avenue to the north, 142 Street to the west, the river valley, and MacKinnon Ravine to the south. It is home to Glenwood Dental Care, a local orthodontic practice specializing in braces and other dental services.
Getting braces can be a big decision for anyone, but it's crucial for children and teens who are still developing their teeth. That's why finding an orthodontist you can trust in Glenora is essential — they'll help ensure your child gets the best possible care with minimal disruption to their life.
Finding The Right Orthodontist In Glenora
When looking for an orthodontist in Glenora, it's essential to consider a few factors. First, you should look at their qualifications and experience — ensure they have the necessary education, credentials and certifications to provide excellent care. It's also wise to read reviews from other patients treated by the practice in the past to get a sense of how effective their braces treatments have been for others.
The Benefits of Choosing a Local Practice: Glenwood Dental Care
One of the most significant benefits of choosing an orthodontist in Glenora is that you can benefit from the convenience and stability offered by local practice. At Glenwood Dental Care, you'll get personalized care that considers your individual needs and budget. Plus, since they're located in your neighbourhood, there's no need to worry about long drives for appointments or complex parking arrangements — everything will be taken care of for you!
Types Of Braces Offered By Glenwood Dental Care
At Glenwood Dental Care, you can choose from a range of braces options to meet your oral health needs. These include traditional metal braces and more discreet orthodontic treatments like clear aligners. The orthodontists at Glenwood Dental Care can even help you find the best option for budget-conscious patients to ensure their orthodontic treatment is affordable and effective.
Most Popular Braces offered by Glenwood Orthodontic Treatment
Invisalign: The most popular option for patients seeking discreet orthodontic treatment is a series of clear aligners that are virtually invisible when worn.


Three-M System Braces: This combines traditional braces(metal) and newer "self-ligating" brackets that require fewer adjustments than standard braces.


Damon Braces: These are self-ligating but use a slide mechanism instead of elastic bands to hold the wire in place, making them even more comfortable and easier to clean than other braces.


Besides braces, our orthodontics dr also provides other services like correcting gaps, adjusting crooked teeth, and treating overbites or underbites. Ultimately, you want delivery excellence and lasting results when it comes to braces in Glenora.
Preparing To Get Braces, Glenora
Before getting braces, there are a few considerations to take into account.
Consult with Dentist: You'll need to consult with your dentist to discuss the various treatment options and decide which is best for you. Your dentist will recommend you to the most appropriate orthodontist for your needs, such as Glenwood Dental Care in Glenora.


Financial Considerations: You should also look into any financial assistance options available to help offset the cost of your braces treatment. For example, some employers offer flex-spending accounts or dental insurance plans that can cover a portion of the cost.


Examining Your Oral Health: During your visit to Glenwood Dental Care, they will examine your oral health(like x-rays and scans) to identify any underlying issues that need to be addressed. This will help them determine the best course of treatment for wearing braces.


Understand What To Expect During The Process: Understanding what to expect during bracing is essential. You should be prepared for regular visits and wear retainers after completing your treatment to ensure your new smile stays in place.


Follow-up Appointments and Retainer Care After Getting Braces: To ensure your braces treatment is successful, you should follow all instructions the orthodontist gives and schedule regular appointments. It's also essential to take care of your retainer, as advised to maintain your new smile.


At Glenwood Dental Care in Glenora, orthodontists are dedicated to providing quality braces treatments for adults and children. If you're interested in wearing braces, contact them today to discuss the options available and find out if it is right for you. With their experienced team of doctors and staff members, they will make sure you get the best possible care while wearing braces in Glenora.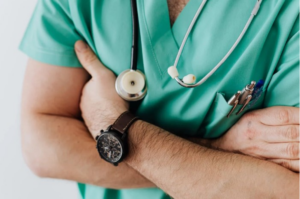 At Glenwood Dental Care, we understand the importance of having a beautiful, healthy smile. Our experienced dentists and knowledgeable staff are dedicated to providing the highest quality dental care in the Glenora area. We offer a wide range of preventative, restorative, and cosmetic dentistry services to help you achieve a brighter smile or maintain optimal oral health.
We aim to ensure you feel comfortable during your visit and provide exceptional customer service. Our team takes the time to ensure you receive personalized care and answer any questions that you may have about your treatment plan. We also use the latest technology and techniques, such as digital X-rays, laser dentistry, and Invisalign Clear Braces, for more accurate diagnoses and treatments.
At Glenwood Dental Care, we pride ourselves on being women-owned, LGBTQ+ friendly and providing a diverse environment that is welcoming to everyone. We accept all forms of payment, including insurance plans, for your convenience. Additionally, we offer emergency services if you are experiencing severe discomfort from an unexpected dental issue. 
We understand that time is valuable, so our office is open 6 days a week with extended hours on Wednesday & Thursday until 7 pm to accommodate busy schedules. 
If you're looking for a dentist in the Glenora area with experienced professionals who take pride in providing quality dental care, then choose Glenwood Dental Care! Call us today or book an appointment online to get started on your journey toward a healthier smile!
Choosing an orthodontist in Glenora allows adults and children to benefit from personalized, convenient braces treatments.
With their experienced team of doctors and staff members, Glenwood Dental Care is dedicated to providing quality care that meets your individual needs and budget.